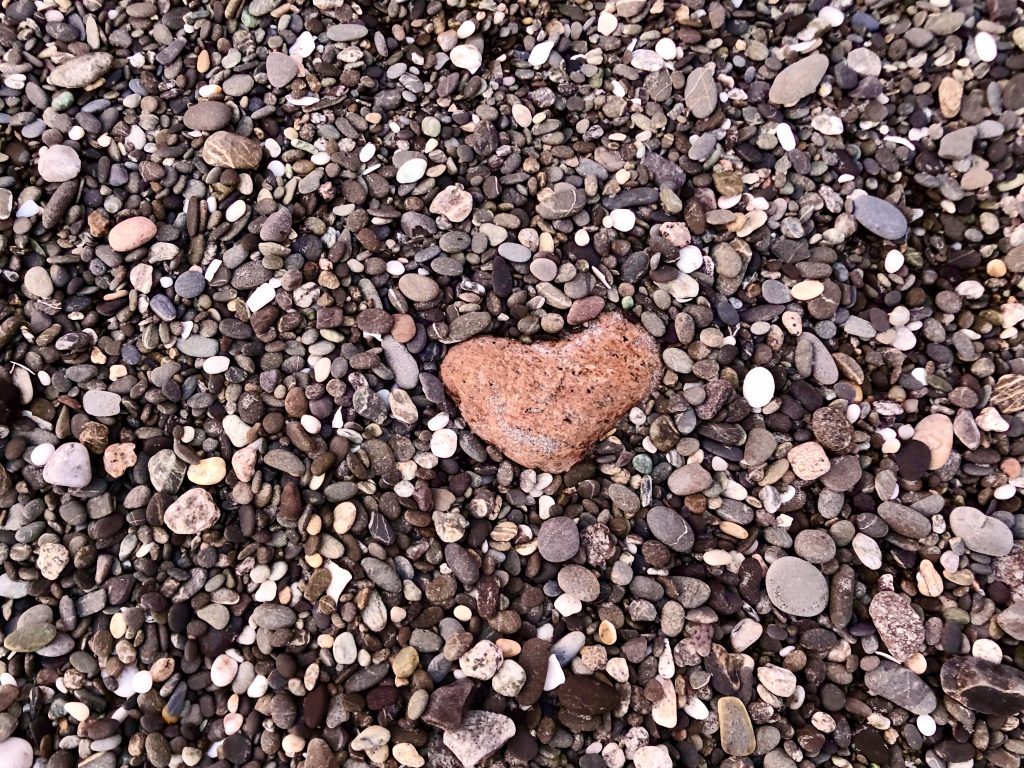 For as long as I can remember my first and natural way of true connection, communicating, and expressing 'inexpressible' was touch. As a 6 years old girl, I spontaneously massaged my auntie Rose to give her some relief from her neck or shoulders pain with my touch.
It was so natural for me and she was my first teacher and guide. Then I start my schooling time and for many years forgot about my natural gifts and the calling of my heart.
It took me more than 30 years of social training and adaptation to generally applicable norms and rules to ralise that something is missing in my life, something very important.
It was harmony. Looking for that harmony I found Lomi Lomi Nui massage and one of my first teachers Tatiana Cichocka. After receiving my first Lomi session from her, I found out what I was missing and I already knew that I was "coming back home".
However, due to various circumstances, my first teacher was Marta Maja Gierczynska.
It was she who introduced me to the basics of the Lomi Lomi technique, strokes, rotations, movements, breath, and much much more. The intensive 2-level training with her opened this path for me. After this experience, I only wanted more, therefore I start practicing, giving sessions for my family and friends at once, then first clients. After a year almost I came back to Tatiana Cichocka to complete another 2-level training with her and dive deeper into the process of Lomi Lomi and its energetical and spiritual aspects.
After another year I was ready for my first training with Kumu Susan Pa'iniu Floyd, a student of Kahu (Abraham) Kawai'i, Aua'ia Maka'i'ole, 'Uliama. Kumu Susan came from Hawaii to Poland to facilitate level 3 of Kino Mana training and from that moment she became my guide in Lomi practice, the philosophy of Huna, Hawaiian traditions, and the way of the Aloha spirit. She also introduces me to Serge Kahili King who was trained in Hawaiian shamanism by the Kahili family of Kauai island. The culmination of this stage of my path of development was the teacher's training (Levels: 4 and 5) which took place in Hawaii, and in reality, was a month-long journey through this land its sacred places, and traditions with the guidance of my Kumu. I am so grateful for that unique opportunity that makes me feel the Aloha Spirit at its home, the amazing balance of four elements occurring in these islands and helps me understand the Lomi Lomi practice on a deeper level. 

I am also deeply grateful for the opportunity to learn from my kanaka maoli teacher  Maka'ala Yates, a student of Aunty Margaret Machado – Kalehuamakanoelu'ulu'uonapali Aha'ula Keali'i – the Kupuna of Hawaiian Lomi Lomi, who is known as one of the first Hawaiians who started to teach outside of their 'ohana (family). Thanks to Maka'ala Yates my Lomi Lomi practice evolved, as I incorporate techniques taught by him, to address some specific physical issues. Following his teaching, I also deepen my understanding of the Ho'oponopono process and its practical application in life. 

In my practice, I also use some elements of PeLoHa – the massage designed by Alan Earle, a healer from Australia, who combined various elements of many massage techniques including that coming from native Australians, to create a deeply harmonizing treatment for the body, mind, and heart. This practice I learned from the polish teachers Danusia and Jerzy Adamczyk, apprentices of Alan Earle.
I am so grateful to all my teachers and guides, who shared with me their experience, knowledge, and practical insights and give me blessings to share this practice further with my clients and students.
Izabella