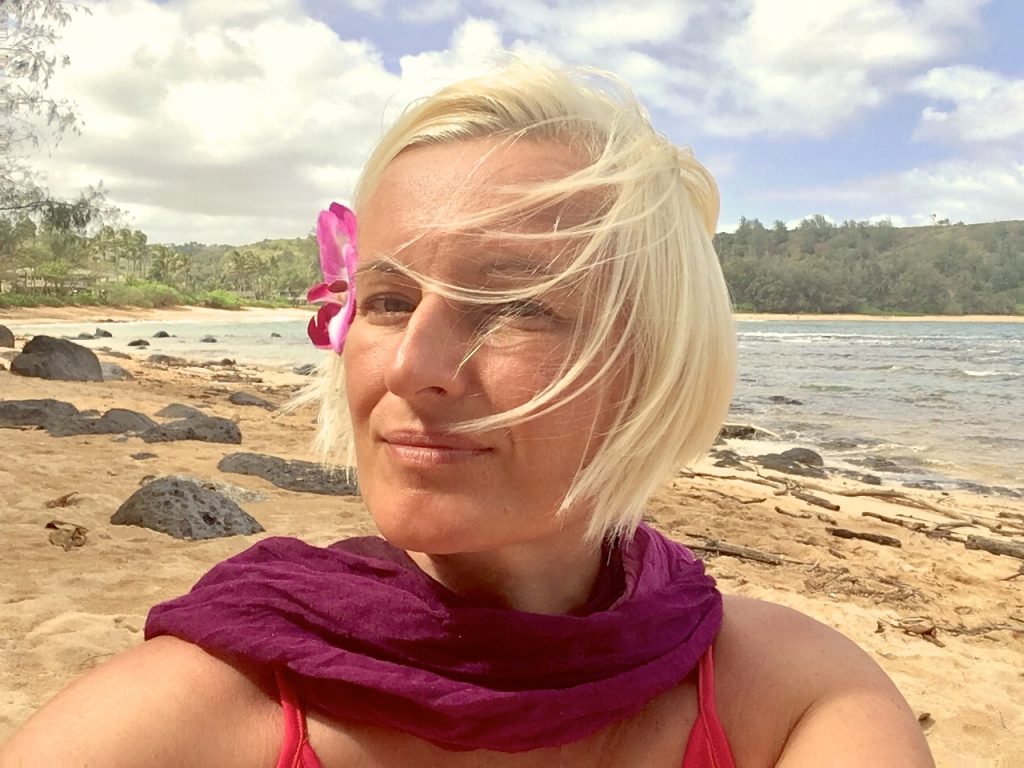 I am deeply grateful to all of my teachers and guides who have appeared on my path of development to date. I learned from many healers and masters including Susan Pa'iniu Floyd and Serge Kahili King (Aloha International a Division of Huna International, Hawaii), Marta Maja Gierczynska, Tatiana Cichocka, Danusia and Jerzy Adamczyk, and Maka'ala Yates. In my practice, I also use elements of PeLoHa – the massage created by Alan Earle, a healer from Australia.
I have been practicing this healing art since 2015 and I offer sessions to people throughout Europe, Australia, and New Zealand. I am a practitioner of Lomi Lomi Nui and Kahi Loa – the Hawaiian healing practices. I also teach Kino Mana – the system of Hawaiian bodywork and Huna – the philosophy of spiritual development and empowerment. These practices embrace our wholeness: body, mind, emotions, and spirit, and they are powerful tools of transformation towards a conscious and happy life. It really works! My life has changed profoundly since I knew Huna and apply its principles to my life.

The course of my work is intuitive and manifests differently each time I approach the person. The inspiration comes from nature, the wisdom of the indigenous people of Polynesia, from body movement as well as from other people and connections.