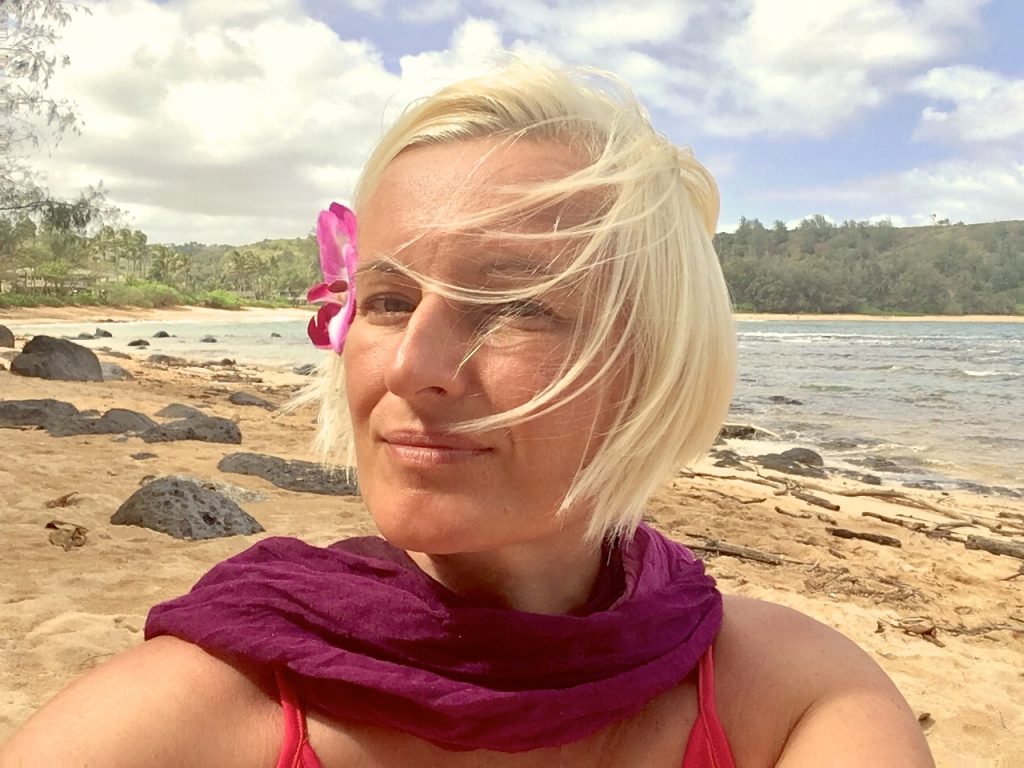 Aloha!
I am a bodyworker, practitioner and teacher of Lomi Lomi Nui and Kahi Loa – the Hawaiian healing arts. I also teach Huna – the philosophy of spiritual development and empowerment. I have been practicing these healing arts since 2015 and offering sessions and training to people throughout Europe, Australia, and New Zealand. I love to perform and teach these modalities because they embrace our wholeness: body, mind, emotions, and spirit, and they are such powerful tools of transformation towards a conscious and happy life. I myself am a living and breathing example that it really works! My life has changed profoundly since I became a Lomi practitioner, got familiar with Huna, and started applying its principles on a daily basis. After years of exciting, but also very stressful and exploitative work in the film industry in my home country, I felt burned out and tired. It seemed to me that it would always be this way and that it must be so. I lacked a deeper sense of what I was doing, I was losing connection with myself, with my body. Then my body reminded me about itself, and the universe reminded me about my childhood passions: touch, and movement. Hawaiin Lomi massage, intuitive dance, and philosophy of Huna appeared on my path. It turned my life upside down and helped me to find my way to myself, to reconnect with others and nature, to restore my inner balance.
I am deeply grateful to all of my teachers and guides who have appeared on my path of development. I learned from many healers and masters including Susan Pa'iniu Floyd and Serge Kahili King (Aloha International a Division of Huna International, Hawaii), Marta Maja Gierczynska, Tatiana Cichocka, Danusia and Jerzy Adamczyk, and Maka'ala Yates. In my practice, I also use elements of PeLoHa – the massage created by Alan Earle, a healer from Australia.
The course of my work is intuitive and manifests differently each time I approach the person. The inspiration comes from nature, the wisdom of the indigenous people of Polynesia, from body movement as well as from other people and connections.
Izabella