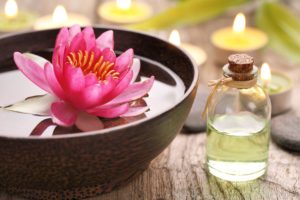 ***
High above, far below & all around – I AM!
Yes indeed, I am so grateful for the unfolding that is continuing after the amazing 5 days of Individual Lomi Lomi training, I spent in your presence. Words are not enough to explain & I know you know.
I am grateful for you opening your home, space & preparing such a beautiful environment for training & transformation to take place.
I absolutely loved our conversations around the 7 principles & observing your beautiful dance of listening/talking/allowing loving thoughts to be discussed & the opening of our hearts & minds to expand.
I have reminded myself about MY BREATH!! Powerful & ever-present that brings me back to the NOW. What a gift. Thank you also for reminding me how much I love to move my body through dance & how the body responds in such a quick way of feeling fluid & well when I treat it with love instead of punishment.
I look forward to giving a continuation of what you have shown me to anyone who not only comes onto my Lomi Lomi massage table but who enters my life.
Aloha to you, to me, to us all.
Emma
***
Feeling blessed after spending 5 days in Hanmer Springs training in the art of Hawaiian Lomi Lomi Nui Massage. Thank you so much… Iza & Rafal – my amazing teachers, I am so grateful for you both.  I come away with so much more than I expected and will treasure this experience forever. Mahalo!
So…this happened. I am now Lomi Lomi Nui massage therapist.
What a journey!
The training was just amazing. There were challenging situations but I loved every second of it! Life is full of surprising events, it's all up to you how you receive or what you create from it but I now call it an adventure and will enjoy all of it. Thank you so so much for nourishing us, my dear teachers! Mahalo! Mahalo! Mahalo!
Akiko
***
I participated in an intensive LOMI & HUNA workshop facilitated by Izabella. She is an amazing teacher. She guides us through Hawaiian massage Lomi Lomi and gave us practical skills and knowledge. It was an unforgettable time deeply focused on woman's energy. We had space to concentrate on a massage practice and also on our own needs. She was very patient, gave us a lot of attention, and showed us how to take care of our bodies with gentleness with love. All girls thoroughly enjoy that event. Definitely recommend Izabella's Lomi Lomi training.
Malgorzata Kostro-Olechowska
***
I have had the pleasure of a few massages from Iza now and have enjoyed every one of them. She is very welcoming and professional, has a wonderful studio setup, and is so relaxed, there is never a rush which adds to a great massage experience. Looking forward to my next one, can`t wait.
Dave Poole
***
A wonderful Lomi Lomi massage experience. I enjoyed Iza massage so much I send my husband the next day after mine and one of my own therapists to enjoy the Lomi Lomi journey with Iza. Thanks, Iza from the Vibrant Living Retreat team in Hanmer Springs 
Mary jo, Steve & Jess
***
The absolutely amazing experience – out of the mind into the body and the spirit.
Juanita Asia Pyrek – a Sun Dancer, music composer, numerologist, traveler, photographer
***
The first Lomi Lomi massage I've ever received was from Iza. And that was an experience I'll never forget. Firm yet gentle, strong yet soft, caring touch. And this flow of life energy I could feel in my whole body – unforgettable! If you're looking for a good Lomi Lomi massage and you're lucky enough to have Iza nearby – don't waste your time and energy, go straight to Iza and let your body relax, your heart warm and your spirit embody!
Konrad
***
Lomi Lomi Nui with Iza is an incredible, unique, and amazing experience. It's an awareness, tenderness, wisdom, and love felt at every moment of her touch. It's the most beautiful massage I've ever experienced. After one session with Iza, you'll be coming back again and again.
Maria
***
It was unlike anything I knew. Iza took me to a place where time stopped and I could discover new dimensions in my body. Every move and touch she makes is filled with passion, love, and acceptance.
Marek
***
Iza's Lomi Lomi massage was wonderfully relaxing and healing – for body and soul alike. I felt safe and comfortable in her hands. The feeling afterward is heavenly; inner peace and bliss. Thank you for this amazing experience!
Karolina
***
I received a Lomi session from Iza and it was the best experience in my life. Within 2 hours I was feeling deep transformation and a new beginning in my life. We started with intention which was part of the session. Throughout the massage, I was feeling a lot of love and presence of Iza. It was a deeply nourishing experience for my body, mind, and soul. Highly recommended to anyone who is looking for new beginnings in life or simply wants to relax and rest.
Nisarga
***
I'm 45 and I've never ever in my life felt such acceptance and love as during the Lomi Lomi session by Iza. My body was filled with limitless and unconditional love. At the end of the massage, I burst into tears of joy like a little, happy baby. It was an amazing and divine experience. I have finally fully understood that I am exceptional, strong, beautiful, healthy and that I matter. I left Iza's clinic in that state of mind and the universe, for the first time in a long time, smiled back at me. And it's been smiling like that since that day. Thank you from the bottom of my heart.
Andrzej, screenwriter
***
Lomi massage is extremely deep work on many levels. On-body level – it gives muscle and fascia relaxation. On the soul level – it calms down, focuses on here and now, gives a sense of care and being loved. Sometimes after the massage, I felt so deep peace that I fell asleep. Another time, I felt heavenly bliss. Lomi Lomi performed by Iza is a beautiful gift for my body and my soul. It stops me in the course of everyday affairs and brings me to the depths of my being. Iza is a wonderful loving person who gives 100 percent of her skills and caring attention. I was using the services of many other masseuses, but Iza's Lomi Lomi massage is the best I've been given. My body, soul, and spirit say thank You and see You soon again.
Anna – painter, musician, drum maker
more reviews on Facebook