Individual Hawaiian massage Workshop in Waimairi Beach
This is an opportunity to look after yourself and learn a traditional Hawaiian massage Lomi Lomi Nui in the most effective way – one on one with your teacher.
During this 5-days workshop, you will not only learn the technique and philosophy of this unique bodywork, but also have an opportunity to reconnect to your own body, heart, and mind, release unconscious blocks, and restore the free flow of energy in your body and your life.
This workshop will leave you more connected, rejuvenated, balanced, and full of energy.
WHAT YOU CAN EXPECT:
You will be experiencing different touch and movement modalities, practicing some Hawaiian rituals and their benefits, learning Huna principles and their application in everyday life, and of course all the basic movements and strokes of the Lomi Lomi Nui bodywork.
You will give and receive full-body massages (body and soul), relax, and soak in the Aloha spirit. You may say it is a perfect way to have a break from everyday reality and a wonderful gift for yourself to return to your ordinary life quite renewed and full of energy.
This is a workshop both for absolute beginners and for the people who continue their way toward certification. The individual approach of this training offers you the best opportunity to learn and practice at your own pace, according to your needs and abilities.
In order to take part in this workshop, you do not need to be, or even want to be a professional massage therapist. It is really good to share within a family, with a partner, or with friends. This is how Hawaiians used it.

Lomi Lomi Nui is all about energy – so at its core, it is an energetical bodywork. Everything is a form of energy. Therefore this training touches all levels – body, emotions, mind, soul, and spirit. As all of these meet in this amazing thing called the body, we may be granted access to stored memories, emotions, and visions, then gently release them, letting go of all that no longer serves us. This massage also works with intention – consciously inviting your mind to make the changes you want in your life. It is truly a holistic approach, a powerful and pleasurable gateway to self-love and co-creation with the Universe.

When you really tune in and give this message from your heart space, it will also strengthen you. You do not need to be physically strong or fit to be able to learn it – as is the case with some other modalities of bodywork. Once you master the movement – the technique will help you go on. It is done in a meditative state of mind as a form of dance, therefore it is nourishing and rejuvenating also for the giver.

This workshop intentionally was designed for 1 max 2 participants. It gives you comfort and an individual approach. And for me, as the teacher allows me to accompany you fully in your process. This is the way I like working most. To ensure the best environment and quality of learning.
If you would like to know more about Individual Lomi Lomi massage Workshop with me please visit the website: www.zestylife.co
Hawaiian Massage Group Retreat & Workshop
THIS WORKSHOP IS FOR YOU FOR YOU IF YOU WANT TO:
• meet like-minded people
• learn Hawaiian massages Lomi Lomi Nui
• set off your transformation journey
• get a new perspective on your life
• learn how to realise your full potential by changing the mental lenses through which you view the world
• have a better understanding of yourself, your body, and your life
• discover your healing abilities
• open yourself to the guidance of your intuition
• learn how to apply new skills to transform your day-to-day life
YOU WILL LEARN:
• all the basic techniques and full Lomi Lomi Nui session structure
• Breath-work techniques to create more Mana
• Basics of Huna and its 7 empowering principles
• Basics of self-massage and other techniques supporting communication with the body, and self-expression
• Sacred meditative dance, Frigate Bird dance – designed to help wake up the Kundalini energy and help it circulate in the body
• Hawaiian ritual practices that help you to connect with the forces of nature
• Practical techniques allowing you to embed newly learned skills into your everyday life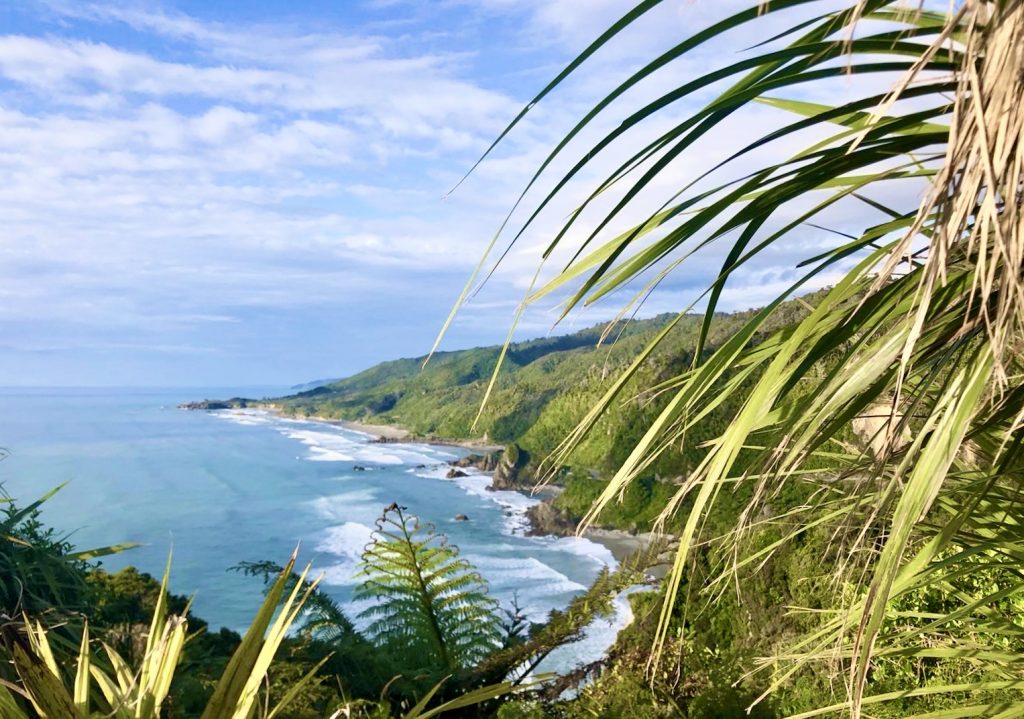 Our next Hawaiian Massage Group Retreat & Workshop will begin ​ on 2 February 2024 on the West Coast, New Zealand. You can find more details about this workshop combined with the retreat package, including an early bird offer visiting the website: www.zestylife.co
If you have any questions and you are interested in group training just contact me.
***
Our students' impressions after the Lomi Lomi Nui group workshops :
'Feeling blessed after spending 5 days in Hanmer Springs training in the art of Hawaiian Lomi Lomi Nui Massage. Thank you so much… Iza & Rafal – my amazing teachers, I am so grateful for you both. Mary Jo & Steve Vibrant Living Retreat – for providing such a welcoming environment, beautiful accommodation & nourishing meals!
And my new Lomi Lomi family – Frankie, Zuzu, Kiko, Elaine. I love you all! I come away with so much more than I expected and will treasure this experience forever. Mahalo!'
Renee Cataldo
*
'So…this happened. I am now Lomi Lomi Nui massage therapist What a journey!
The training was just amazing. There were challenging situations but I loved every second of it! Life is full of surprising events, it's all up to you how you receive or what you create from it but I now call it an adventure and will enjoy all of it.
Thank you so so much for nourishing us my dear teachers and @vibrant_living_retreat Mahalo! Mahalo! Mahalo!'

Akiko Miyamoto

*
'I participated in an intensive LOMI & HUNA workshop facilitated by Izabella. She is an amazing conductor. She guides us through Lomi Lomi (Hawaiian massage) rules and gave us practical skills and knowledge. It was an unforgettable time deeply focused on woman's energy. We had space to concentrate on a massage practice and also on our own needs.
She was very patient, gave us a lot of attention, and showed us how to carry our bodies gently and with love. All girls thoroughly enjoy that event. Definitely recommend Izabella as a teacher.'
Malgorzata Kostro-Olechowska
If you are interested in Lomi Lomi Nui group training and would like to know more details, please contact me.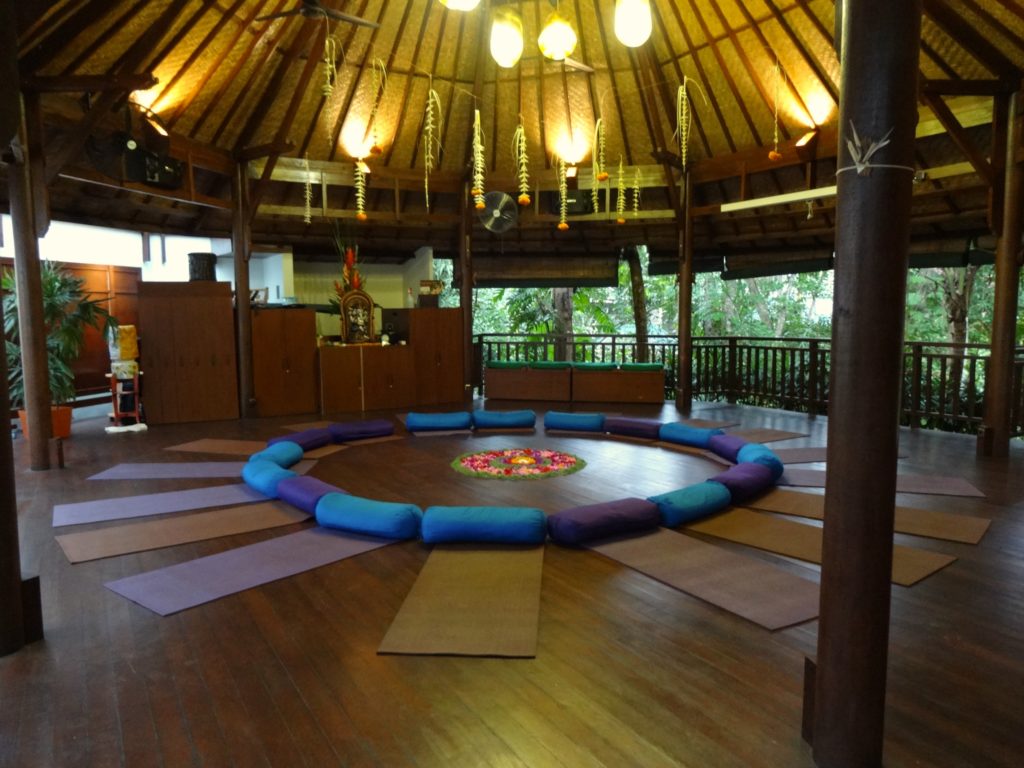 Both workshops presented above (the Individual and the group one) had been designed to benefit beginners and experienced bodyworkers alike.

The whole training consists of two 5-day parts: level 1 and level 2 according to the Kino Mana Training System of Aloha International, Hawaii.
---