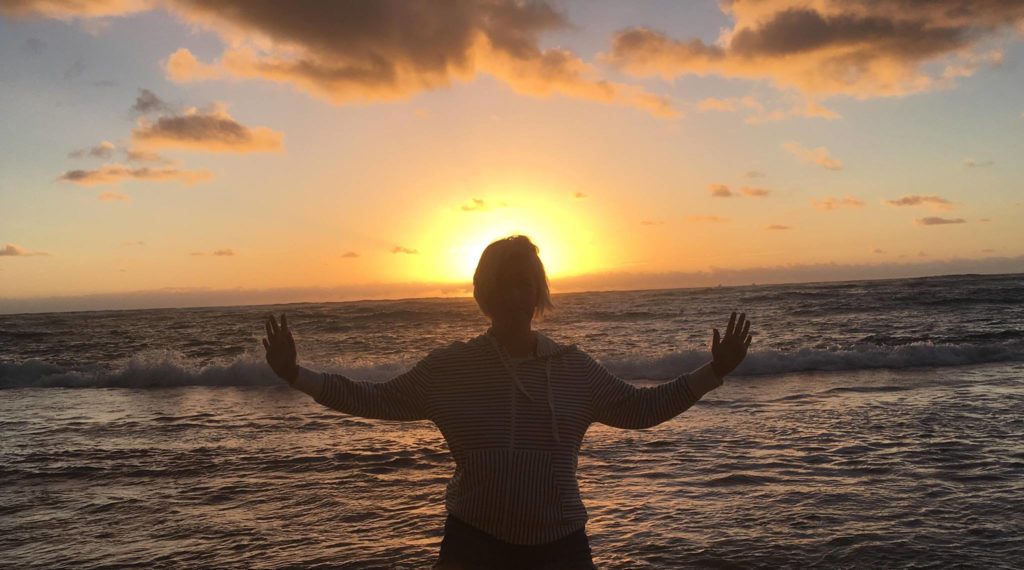 The healers of ancient Hawaii knew that there were special ways to release the powers of the body so that physical, emotional and mental healing would take place more quickly and completely. Now you can learn the healing skills from three ancient Hawaiian traditions brought together in a single training called Kino Mana to benefit beginners and expert practitioners alike.
Lomi Lomi Nui
Also known as the "temple-style" Lomi, this graceful, in-depth bodywork incorporates hula movements to produce a profound healing effect for the recipient, at the same time energizing the practitioner. In ancient times in Hawaii, it was performed by Kahuna Lapa'au (master lomi practitioners) in the Heiau (temples) for deep physical and spiritual healing.
Health (ola) existed when the body's cells vibrated at a fast pace or in other words, the body's energy was free-flowing. Illness (ma'i) occurred when that flow was blocked or restricted for an extended period. In this style of lomilomi (massage), the practitioner is the dancer and the recipient is the choreographer. So the dance is always different. The foundation strokes are taught as a framework, then the principles of attentiveness, love, and respect are emphasized so that the practitioner develops the confidence to trust information coming from the recipient.
Also emphasized are listening to one's own body as a map for understanding how bodies release blocks. Hence, much of our training time together includes exercises that encourage our own bodies' energy to flow freely. So get ready to help yourself as we increase our skills to help others!
Kahi Loa
Virtually unknown outside of Hawaii, this healing system combines light touch with mental focus and feedback for amazingly fast and deep results. Kahi Loa came from the healing traditions of the Kahili family that taught Serge King. Serge taught it to us as a compliment to the Lomi Lomi Nui because of its flexibility and adaptability. The elements of Nature work with the practitioner and receiver to remind us of our interconnectedness and mutual love. Kahi Loa doesn't use oil so it can be done in more situations, even without a table. It can be done as a complete session or any portion, and still, be very effective!
Huna
Huna is the original Hawaiian arts and sciences of spiritual development.
Some say that these teachings were originally called "Ho'omana". "Ho'o" means "to make" and "Mana" means life force, equivalent to "Ki" (as in Aikido), "Chi" (as in Tai Chi) or "Kundalini/Shakti" in the Sanskrit language. Taken together the word "Ho'omana" means "empowerment" or "to empower. It is a very practical toolset for empowering and achieving our full potential.
Kino Mana I – This five-day course includes the above three Hawaiian traditions.
Kino Mana II – This five-day course involves moving deeper into the Lomi Lomi Nui instruction and practice.
Kino Mana Intensive – This is a ten-day intensive course, combining of Kino Mana I and Kino Mana II
I facilitate Kino Mana trainings both individually – 1 on 1, or 2 on 1 as well as in small groups – a maximum of 6 to 9 people.
If you are interested in any of these forms of training and details, please contact me.