When your body, mind, and emotions are in balance, life-giving energy flows freely and you are happy and healthy, you become more optimistic, joyful, creative, and ready to act.
***
Lomi Lomi Nui also known as the "temple-style" of Hawaiian massage or Kahuna Bodywork is called by many "the most beautiful massage in the world".
A deeply nourishing, flowing touch helps balance emotions and brings a calmness that embraces our entire being. Joint rotations and muscle stretching help release energy frozen in the body during traumatic experiences and restore movement capabilities.
This multidimensional healing art was passed down through generations in Hawaii and eventually made its way to other parts of the world.
Kahu (Abraham) Kawai'i, Aua'ia Maka'i'ole, 'Uliama, the father and founder of the practice, defined it as a 'physiologically based psycho-spiritual healing and transformation'
Give yourself or a loved one this special gift of a Lomi Lomi session or dive even deeper and transform your life profoundly at one of the retreats or workshops
I facilitate with my partner Rafal.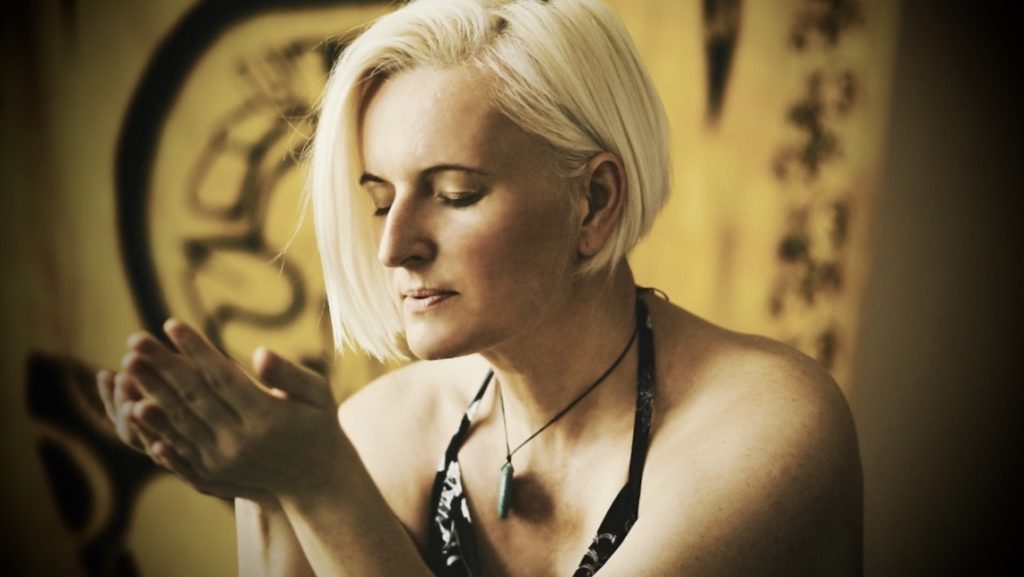 My name is Izabella and I came to Aotearoa from Poland.
I am an archaeologist by education, marketing, and public relations specialist with years of experience in the film industry, and a practitioner and teacher of holistic healing art based on Hawaiian massage Lomi Lomi Nui/Kahuna Bodywork by choice of my heart.
Ever since I can remember, my first and natural way to truly connect, communicate and express the "ineffable" was through touch. Although for a while I forgot about it.
All my life I've had trouble answering one of the most frequently asked questions, "What do you do for a living?" For the first half of my life, I tried to explain what 'film marketing' is, and now it seems to be even worse. How do you explain what Lomi Lomi Nui practitioners do? This has recently changed thanks to a five-year-old girl who challenged me with this question. You can find the whole story here, and the short version is "I am a body listener and storyteller, but instead of using words, I use my hands.
My main focus is to support to people during their recovery, transition, or transformation time in life. I offer bodywork sessions based on Lomi Lomi massage as well as individually designed counseling and mentoring support based on Huna philosophy. I also facilitate workshops and retreats.
How did it happen that the head of marketing at a film distribution company, who runs her own public relations agency and is a strongly mind-oriented person, decided to follow her long-forgotten gifts and become a bodyworker?

I lived an exciting life that included press conferences, gala premieres, and international film festivals. It was fast, intense, and… stressful. I was pushing myself to the limit, feeling increasingly overwhelmed, exhausted, and drained.
Looking for balance in my life, I found the practice of Hawaiian massage for body, mind, and soul called Lomi Lomi. I fell in love with it from the first touch. Through this art of bodywork, gradually my body and my life became more balanced. I felt happier, healthier, and more joyful, it was like coming home. Thanks to the tremendous support of practitioners, guides, and teachers (including kanaka maoli – native Hawaiians) I met on my path, I was able to dive deeper into this practice, learning, evolving, and developing my natural gifts. I am so grateful to all my teachers for this opportunity, which has profoundly changed my life.
Years of Lomi Lomi practice have deepened my understanding of the method and improved my natural ability to communicate through touch, body to body. I have experienced for myself and witnessed many times by observing my clients what a powerful tool for transformation, renewal, and empowerment Lomi Lomi can be.
I invite you on this journey to the core of your authentic being to restore balance, health, and joy in your life. Come and support yourself in the space of healing and empowerment during a Lomi Lomi Nui session with me, or dive even deeper and transform your life profoundly at one of the individual workshops or retreats I offer.

Feel free to contact me if you need more holistic support combining bodywork with counseling and/or mentoring focused on some specific area you are struggling with, want to improve or work on such as self-acceptance, communication with your body, self-esteem, self-confidence, body-mind relationship, unexpressed emotions that are stuck frozen in your body, etc.

If you would like just to meet with me or co-create a training or retreat I would also love to hear from you.

* Keolahou
In Hawaiian "ke ola hou" means "new life"; My new life in Aotearoa is full of passion and joy, embracing my entire being. It can be also your new life if you so choose.
Here you will find more about my development path and my teachers and guides.